It's official, not only is Obama responsible for "the plandemic" with evidence coming out publicly of them moving their virus facilities to Wuhan and donating 3.7 million dollars, but he is also a Freemason deceiver and imposter that used weapons of mass distraction and made it legal to use propaganda and lies on the public while protecting his globalist buddies in big tech and social media through Section 230!
The fact that Obama got away with Section 230 and HR 4310 and many other crimes should make every single persons head explode on the planet. This is the very reason the world is so divided, many are still programmed and addicted to fake news and trapped in the Matrix designed to enslave their minds.
Let's review the Deep State's 16 year plan to destroy America and President Trump has been very busy behind the scenes.
How long has this been going on? Enjoy the show!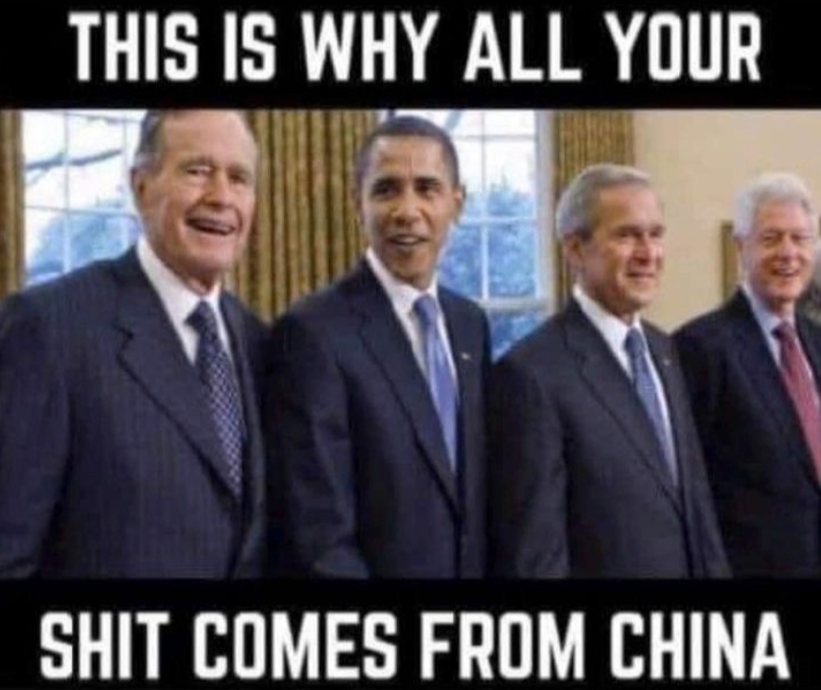 ---
Hope you're not a fan of Obama at this point. Yes my friends, he bamboozled many of us with his charm and bright smile with an uncanny ability to read a teleprompter like a programmed robot. That tall, slim, sharp dressed MK mind controlled Manchurian candidate POS that despises America deserves an academy award for his acting skills.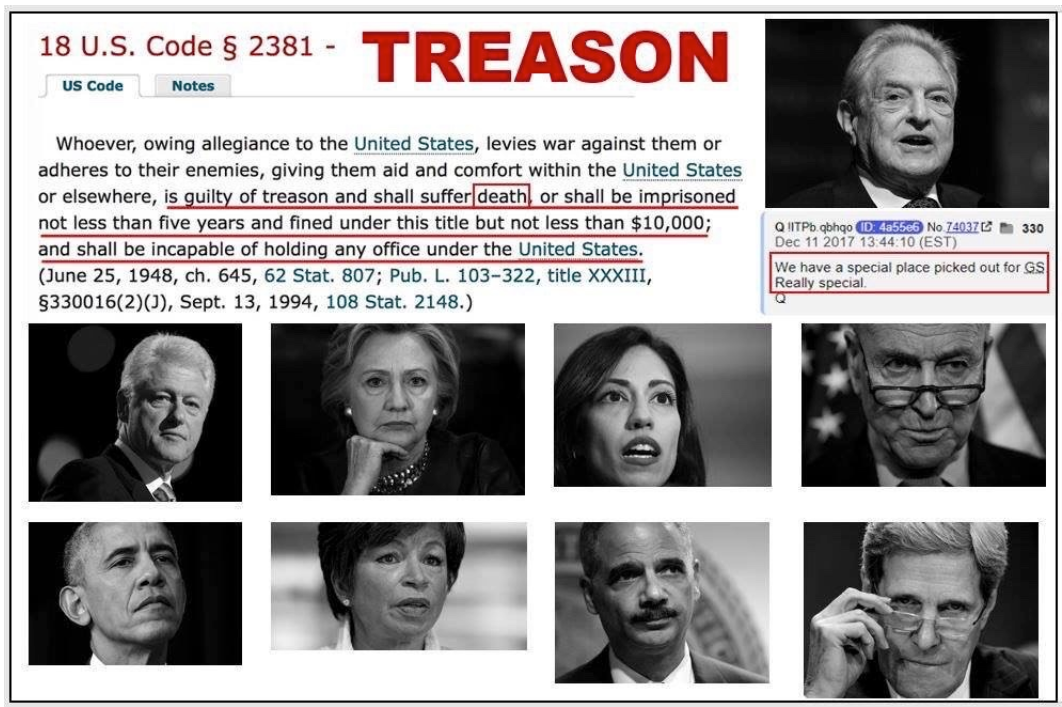 Once I realized these Freemason creatures have been tried with TREASON I shouted downstairs to my MSM loving hubby with excitement "You know what you get for TREASON right?" He yells back "A T-Shirt?" So I sent him this picture and asked him to put it on a T Shirt for me so I can wear it while we witness their filmed executions.
16 Year Plan to Destroy America
It was a 16 year plan to destroy America, FISA = Start, US Military has it all. Military Intelligence intercepted the deep states 16 year plan to destroy America. (8 years of Obama, then 8 years Hillary)
"The main goal of the Deep State is to take back control. They had a 16-year plan in place which would have ended up with HRC and even though she lost, they are doing everything they can to move ahead with their plan.
The pandemic was ignited to destroy the economy. The Deep State hoped the economy would remain shut down until November. If people were afraid to go out, mail-in votes would have been mandated. We know they are a shoe-in for fraud and can be manipulated either way.
Source https://amg-news.com/archives/12959