A bizarre theory about King Charles' bodyguards has emerged after videos of the royal and his security team recently went viral.
Some social media users are convinced that the royal bodyguards have been using fake hands and arms so they can discreetly have their hands placed on hidden weapons.
TikTok user Jason recently shared a video zooming in on the hands of Charles' bodyguards and pointing out the peculiar way they were holding and moving them.
"King Charles' security. Do some have fake arms, hands on guns?" he wrote on the video.
Pointing to one bodyguard who was holding his left hand in his right, the TikToker claimed the hand he was holding looked "suspicious".
"It looks to be inanimate," he claimed.
The user then claimed the arm of another bodyguard "looked fake", pointing out one of his hands was clenched into a fist while the fake-looking hand was relaxed and unmoving.
"That open palm grip doesn't change at all," he said.
He claimed it also looked as if there was a bulge under the man's jacket, which could possibly indicate his real arm being hidden.
The clip has been viewed more than 14.2 million times and has gained more than 6700 comments.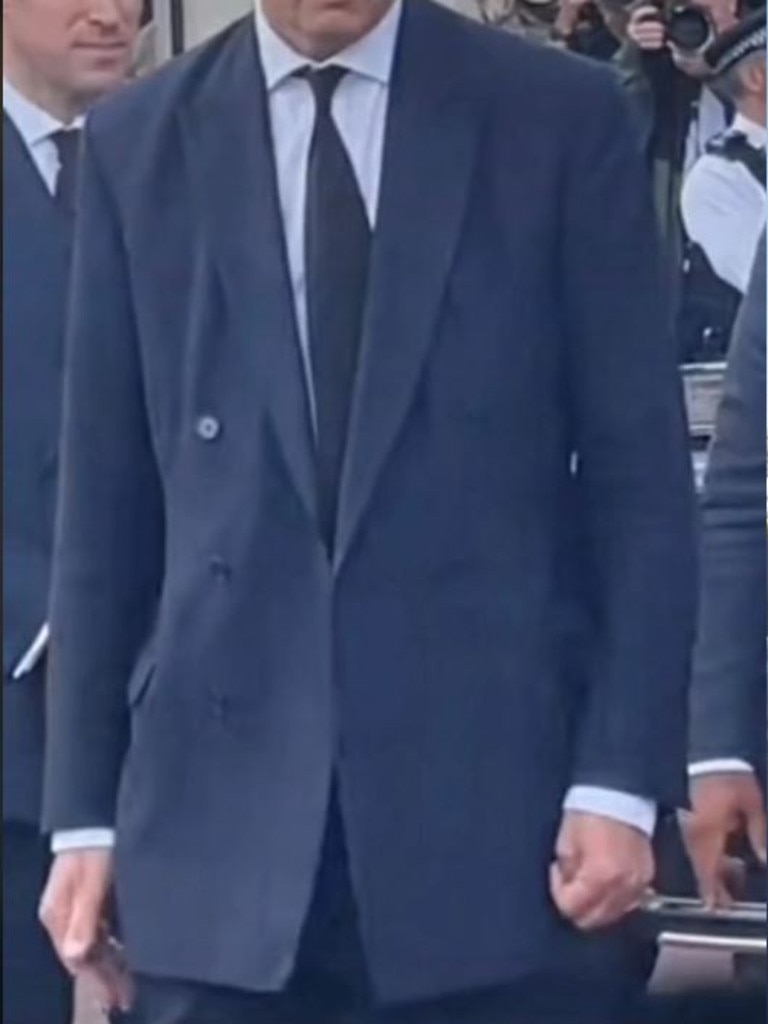 The user suggested the right arm of this bodyguard looked fake. Picture: @jase_the_ace_/TikTok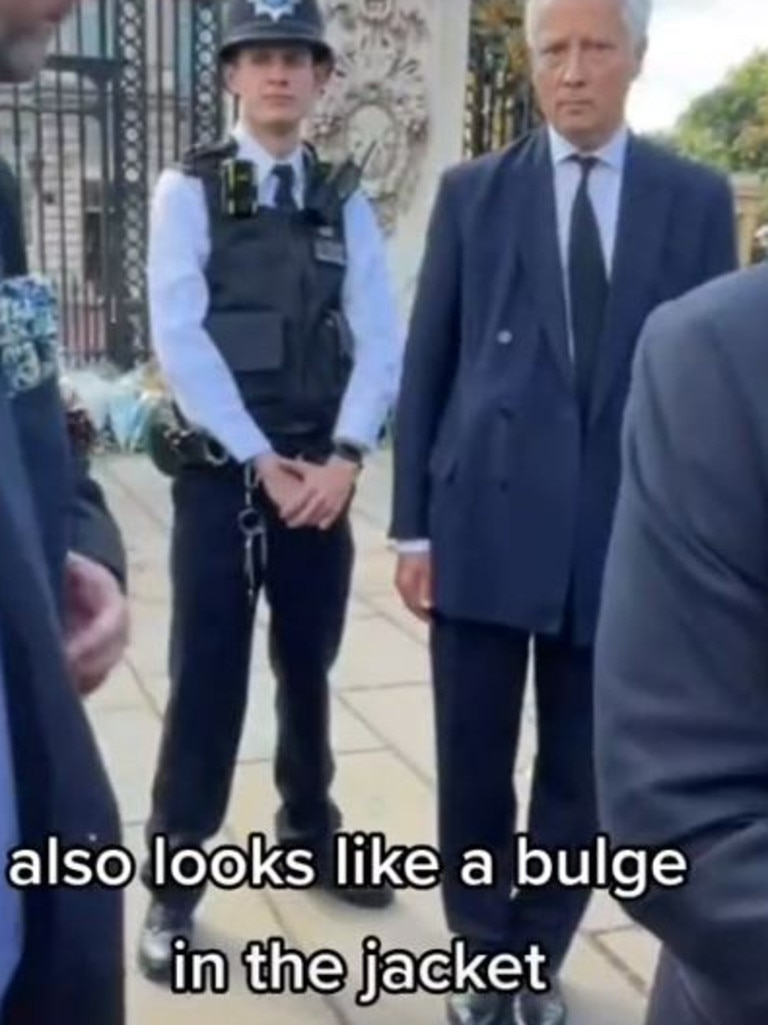 He also pointed out what looked like a bulge under the man's jacket. Picture: @jase_the_ace_/TikTok
In another video, TikTok user Kevin also noticed something strange about the hands of the royal bodyguards.
"What's going on with the bodyguard's hands?" he captioned the video, which has been viewed more than 3.7 million times.
The video, captured as King Charles greeted members of the public, focused on one of the guards who was holding his hands in front of him in a peculiar way.
Commenters on the videos seem to be split on whether these TikTok users were reading too much into the movements of the royal bodyguards or whether they were correct in their theories.
One user suggested the TikTokers had "too much time on their hands", while another claimed they were "looking way too much into this".
"No his hand isn't moving so if something happens he can pull his gun out faster," another person claimed.
However, many other users claimed it was "common knowledge" that members of the royal security detail use imitation limbs.
"Yes. That's the King, of course his security have their hands on their guns," one person said.
"Why are people questioning it? It's established that this happens," another wrote.
Someone else said: "Why is he acting like it's a supposed to be a secret, the only reason they don't have them out and about is to keep the public calm."
Talk of bodyguards for high-profile people using fake limbs while on duty is not uncommon.
There was also speculation in 2017 after Donald Trump's Secret Service bodyguard was seen strangely holding his little finger while walking behind the former US president and his wife Melania, The Sun reports.
People took to social media to share their theories, including the fact that his hands looked like plastic prosthetics.
It was suggested that the reason for this was so he could hold a fully automatic rifle underneath his coat.
The most common type of rifle which they might carry underneath is a FN-P90, as it fits comfortably under the coat.
There has been speculation that just like Trump's bodyguard, Jeff Bezos' security protection also wear the same fake arms.
People commented on social media that the Amazon boss's bodyguard's hands looked like prosthetic plastic ones – and they also noticed that he was strangely holding his little finger in his other hand.
However, it is thought the finger-holding is a position used by bodyguards as it allows for quick action.